Esther shared recently in a small group Bible Study a conversation that she had with the mother of her daughter's classmate. She was invited over for coffee after the two of them dropped off their children at school. Beside the noticeable difference in their ages (Esther being younger by at least 10 years), she noticed another detail immediately. Her new friend had a financially stable situation, judging from the condition of the home she entered. Esther revealed to us in that living room she thought, "What do I have to offer, she already has so much?" Esther is one of the eight who was baptized in August and is growing each day as she trusts her savior more and more. Esther has a lot to offer! She walks with Jesus daily and calls the King of Kings a friend and mentor. Please pray for Esther and many like her, who are looking for ways to shine their light here in Mexico just like you are where you live.
Noé and Imelda are responsible, loving, and faithful partners and parents. Earlier this year, Noé had an accident that injured him and he was not able to work for about 2 months. His injury and resulting time off work tightened an already stretched budget. However, their family of 5 delights in God's provision as they have been able to sell personal care items, shoes and other products for the extra money they need. Their actions accompany their prayers for God to provide. Their whole family is serving and growing with the King of Kings. Sometimes they have to make tough decisions based on how much money they have to spend. In this way they are a good example of how to manage God's resources well. Praise God for the maturity that He is developing within them.
Christmas Celebration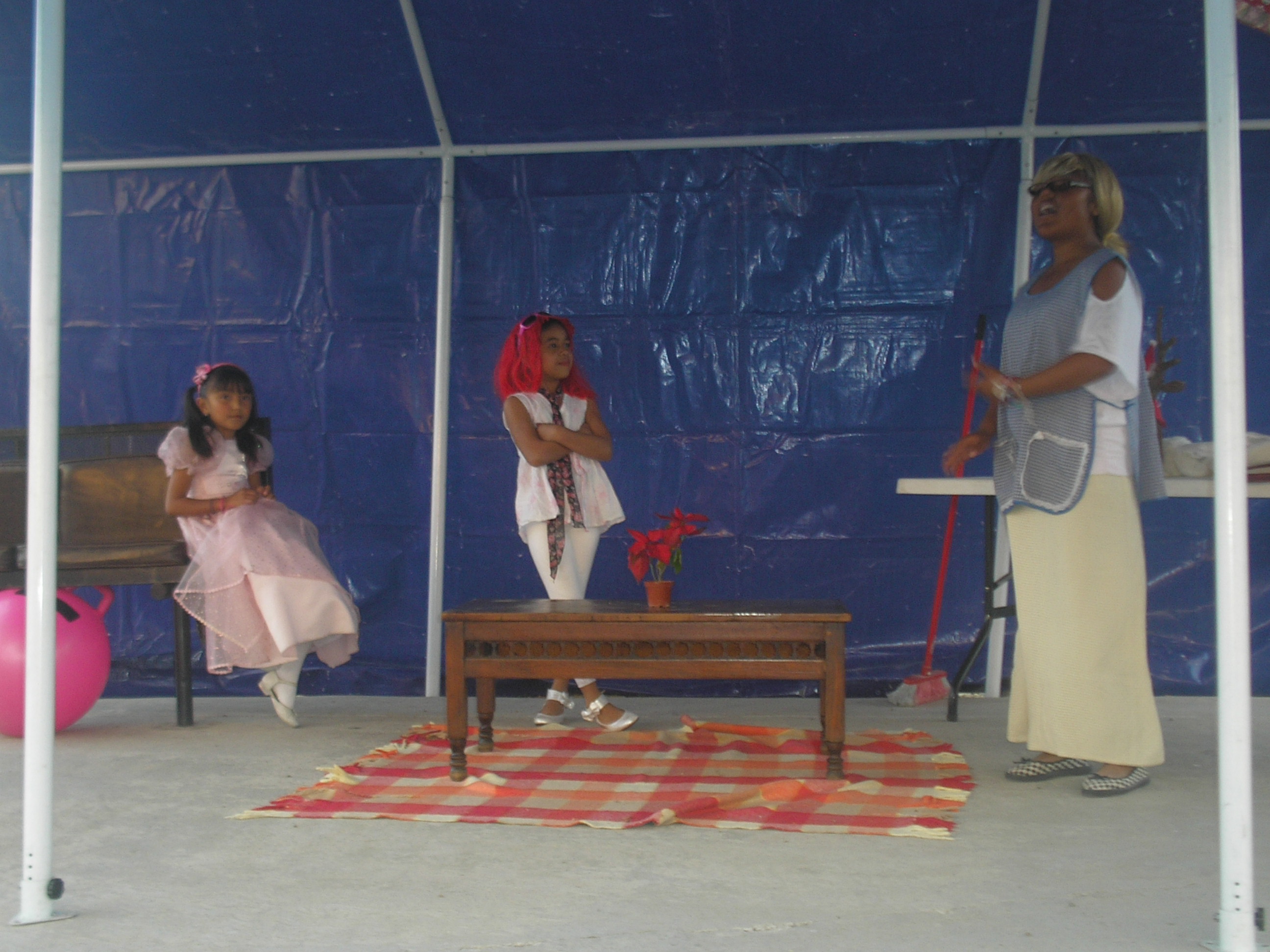 Christmas Play 2011 King of Kings
Friday December 23, 2011
Because Noche Buena (Christmas Eve) is such a family focused celebration here in Mexico, we decided to have a Christmas Eve Eve worship and Christmas party. We had a special drama presentation by 3 of our girls, Noemi, Odalys, and Ximena. The central message of the work is to focus on the lasting meaning of Jesus' birth and not so much on the material things. We are very proud of the dedication of everyone who helped in the event. We enjoyed Christmas music sung by our children's chorus. We were also blessed by an inspirational devotional message by fellow CMF missionary Vic DeLeon.
What Mexican Christmas fiesta would be complete without piñatas? What a great celebration! Many from our neighborhood came for the first time and several showed up whom we had not seen in many weeks. Pray that these special times will lead to a greater commitment to Christ and involvement in His church.