Living North of Mexico City
We have started a new church just north of Mexico City proper. We live in the State of Mexico just north of the Federal District. We currently have Bible Study Groups (BSG's) in Huehuetoca and continue adding groups as people open their hearts and homes to Christ and His church. Thousands of new homes are being constructed in this growing area and a new train line is being constructed to allow the people who live in Huehuetoca to ride the train into the Federal District to work.
In Huehuetoca there are lots of new homes and too few churches. Please continue praying for us as we meet new friends and start new BSG's. Below is a photo of us with one of the families we are working with to start a new church.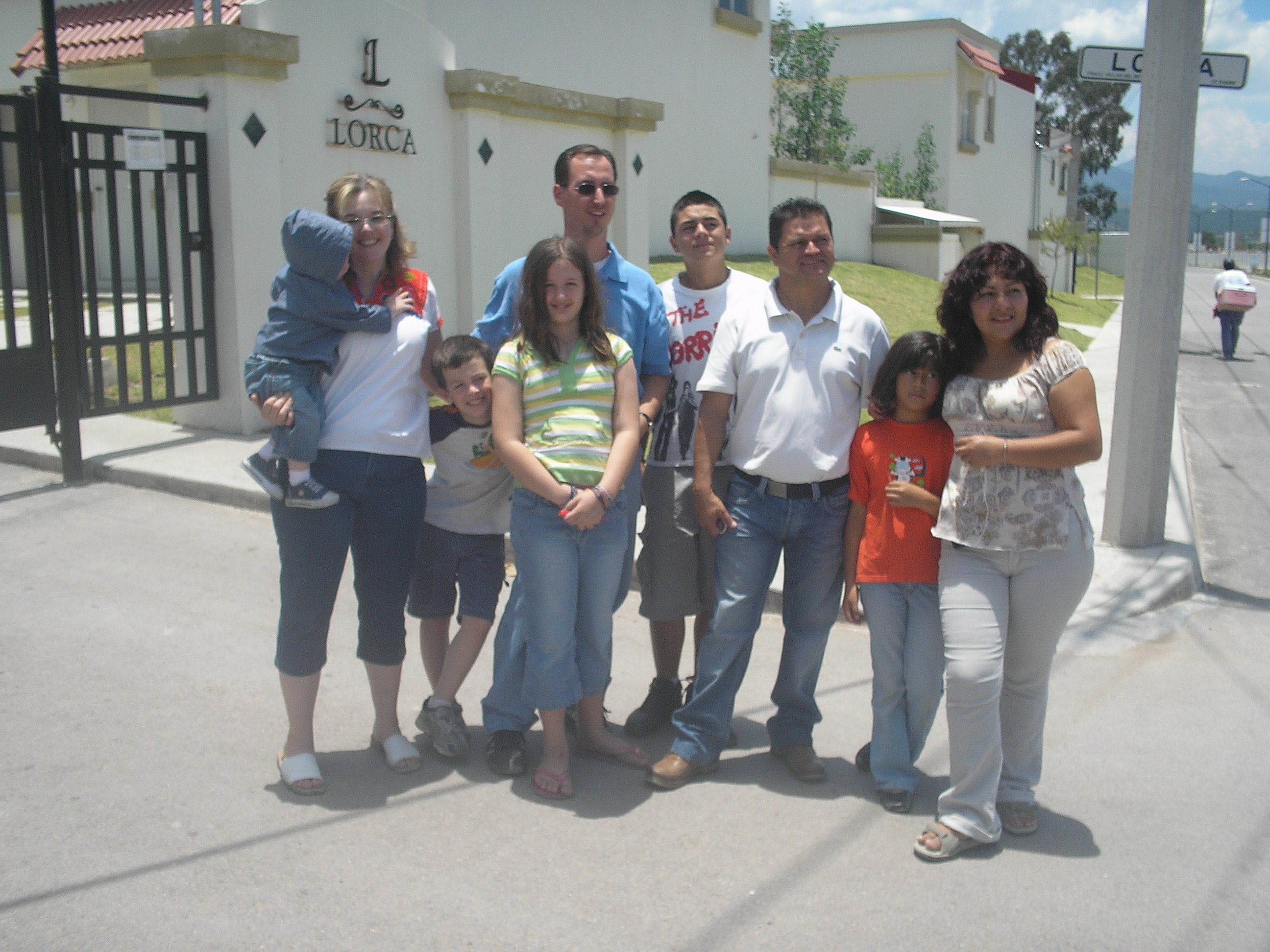 Elizabeth and Corbin are enrolled in the Mexico City Christian Academy. They enjoy their new friends and new school. They are very glad that, Lord willing, they will be in the same school for the next three years. Thank you for your prayers for their transition and well-being. Pray also for us to find a nice new puppy.
If you wish to send cards or letters you can send them to:
Paseo del Alba 12
Jardines del Alba
Cuautitlan Izcalli, Mexico 54750
email:
We have an Ohio phone number which rings in our home in Mexico via internet.
The number is (513) 277-0273
What Can You Pray For?
* Praise God that we live in a nice home in a safer neighborhood.
* Praise God for new Mexican friends and neigbors.
* Pray for our children as they grow and learn
* Pray for new Bible study groups to grow close to Christ.
* Praise God for connecting us with the Partners He has for us.